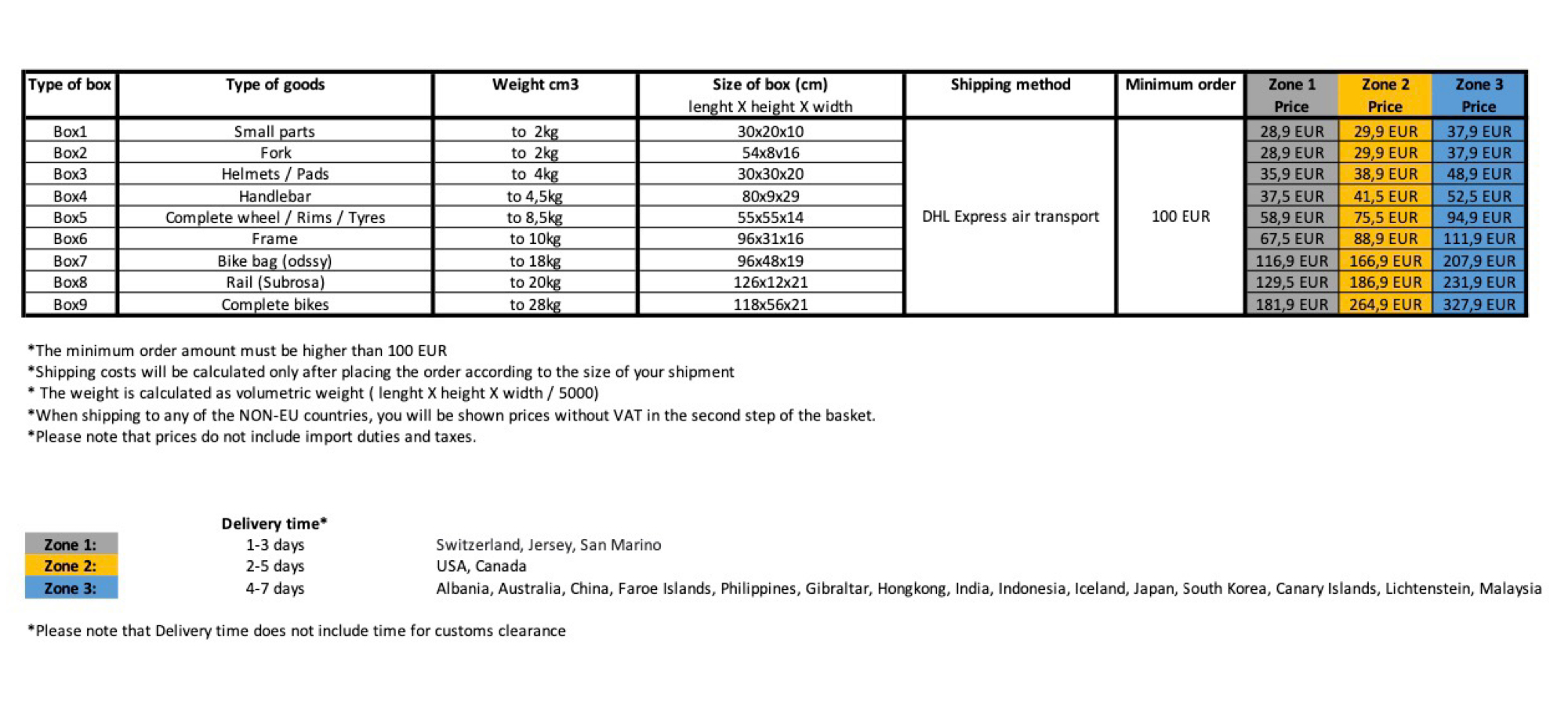 If you haven't found your country on the list, leave us a message and we will see what can be done!
PAYMENT
We offer two payment options:
1. Online with a credit card. After you submit your order, you will be redirected to the safe payment gateway.
2. Using your PayPal account.
PAYMENT METHODS
Card - we accept these cards: VISA, VISA Electron, MasterCard, Maestro, Diners Club
Apple Pay - the payment gate offers this option to all who use Apple devices with Safari browser.
Our eshop uses payment gate by ComGate Payments, a.s. Bellow you can find contacts for possible questions or complaints regarding payment.
ComGate Payments, a.s.
Gočárova třída 1754 / 48b, Hradec Králové
E-mail: platby-podpora@comgate.cz
Tel: +420 228 224 267
If your order is not paid within 3 days of placing it, it will be canceled and items returned to the e-shop.
1. After your order is ready for shipping, you will receive SMS and E-mail message with your unique tracking number.
2. Registered customers are able to watch the order status while logged into their account.
3. Non-registered customers may use the link provided in the message from us, or they can go to the carrier's website and search for it using their
tracking
number.
DELIVERY PROCEDURE - GLS FlexDelivery-Service
1.You have received a message with your unique
tracking
number.
2. At the morning of delivery day you will recieve a notice about a 3 hour long time window for when the delivery is planned + contact on the courier.
3. If the delivery wasn't succesfull, you will receive a phone contact for GLS customer service and link on
Delivery Manager
application.
4. Delivery Manager Android/iOS app does not require registration and you will be able to instantly manage delivery conditions ( place, time, note for courier etc..). This app has some very usefull functions you can use to make sure your package will be succesfully delivered.
- Different address delivery
- Delivery to the ParcelShop
- Agreement to save your delivery for next days
5. GLS customer service contacts can be easily found on your country's GLS
website
.
Back