The Gsport Uniguard is a simple, inexpensive functional guard that eliminates the need to spread the dropouts. It's made from heat-treated Cr-Mo Steel to ensure strength and durability.
Description:
- LHD or RHD compatible
- Drive and Non-Drive side compatible
- 14mm hole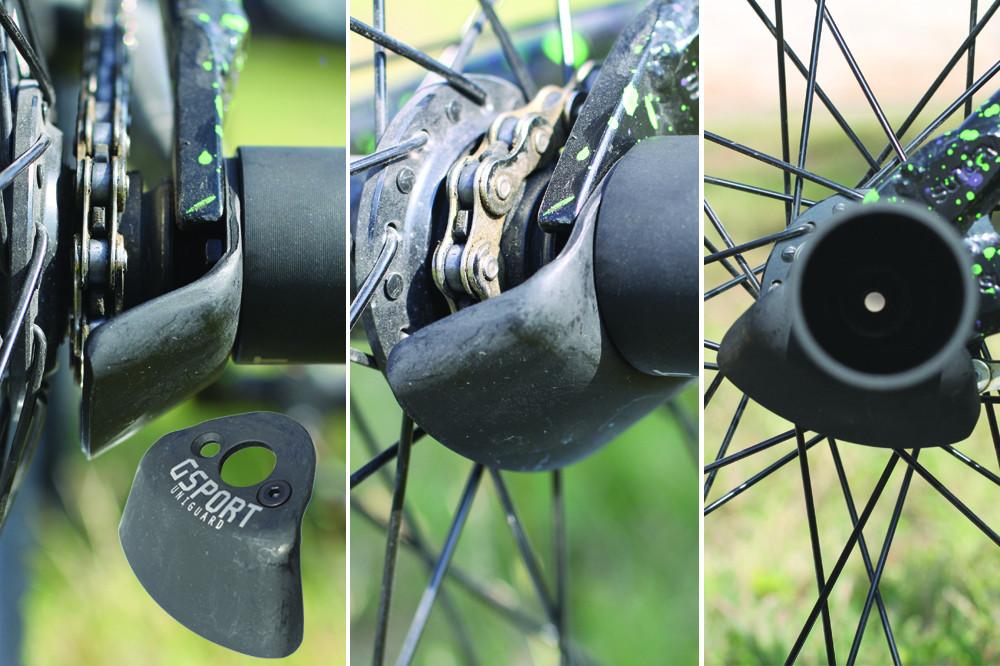 This product has not been rated yet.
Nobody has commented on this product yet.
Add a comment